FieldGuidetoQuilts.com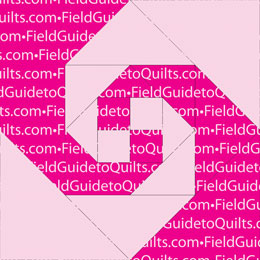 Faux Swirls & Os
***

Curve blocks are a bit more difficult to piece than blocks made of straight seams, and that's true even when you're piecing by hand. Below are some alternatives. The most popular is probably Storm at Sea, along with a Storm at Sea/Snail Trail combination that is the brainchild of designer Julie Baird.




Monkey Wrench
Pig's Tail

Virginia Reel

Snail Trail
Road to Oklahoma

Nautilis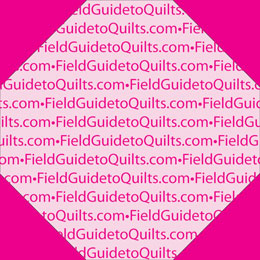 Snowball
The Big O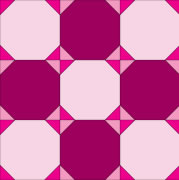 The Marble Floor

Storm at Sea

Coming soon:

Arabic Lattice

The Wishing Ring

See also:

Chinese Coin

Square & Half Square
---
Monkey Wrench
Monkey Wrench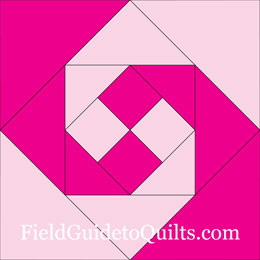 Monkey Wrench
KCS, 1929

Snail's Trail


The Kansas City Star published Monkey Wrench in 1929. Quilt researcher Carrie Hall also found it called Snail's Trail in the 1930s (Havig, 1999).

If you're looking for a block that looks like a Churn Dash, click on this icon:

---
Pig's Tail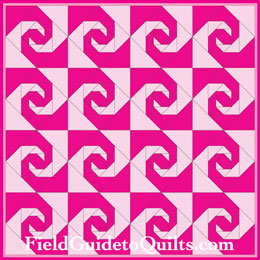 Pig's Tail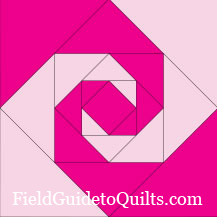 Pig's Tail
Mountain Mist

Virginia Reel


From a Mountain Mist pattern booklet, according to Barbara Brackman's 1993 Encyclopedia of Pieced Quilt Patterns.

We've posted a diagram; just click on the sewing-machine icon.

---
Virginia Reel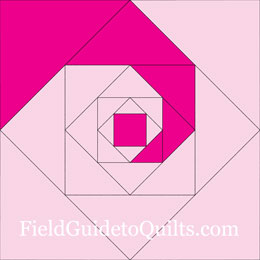 Virginia Reel
Khin, 1980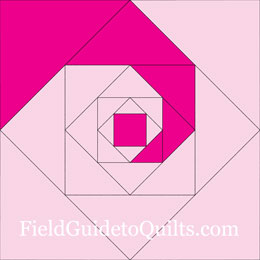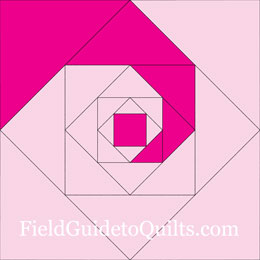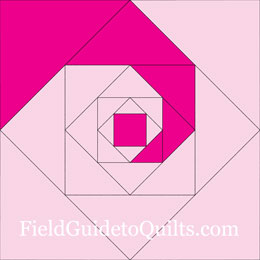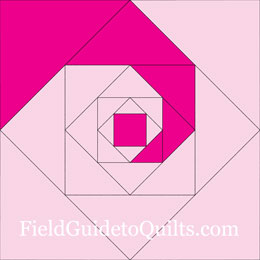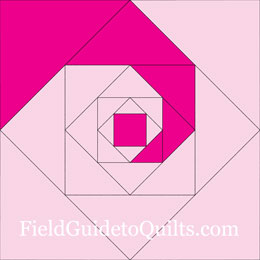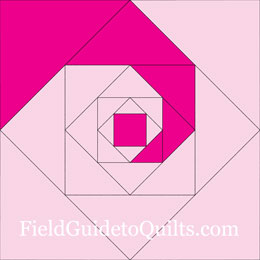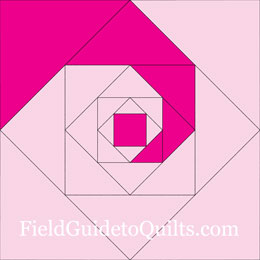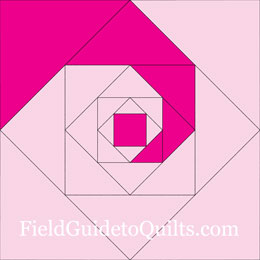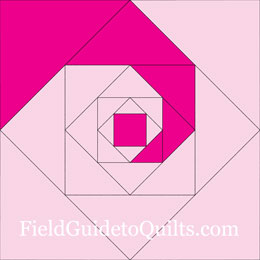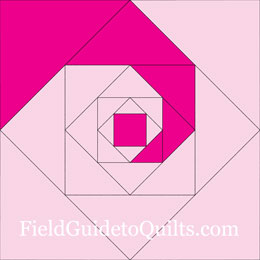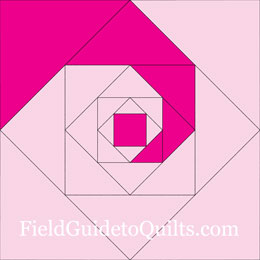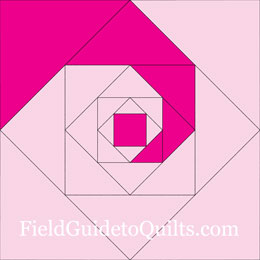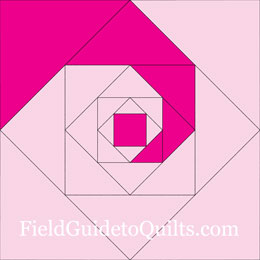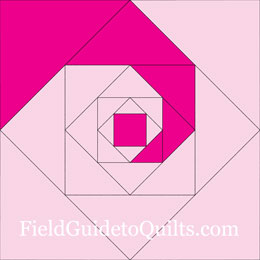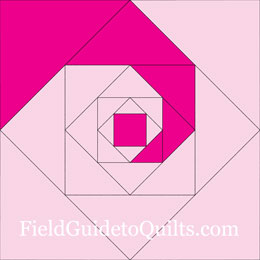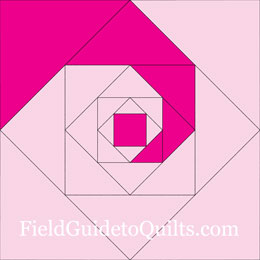 Virginia Reel

Yvonne Khin included this block in her 1980 book
The Collector's Dictionary of Quilt Names and Patterns,
noting that it is similar to Snail Trail.
Virginia Reel is the name of several blocks that look nothing like each other. If you're looking for a different block, click on the icon in the upper-left corner of this page. It will take you to our search page.
Click on the "Make It!" icon for a diagram.
---
Snail Trail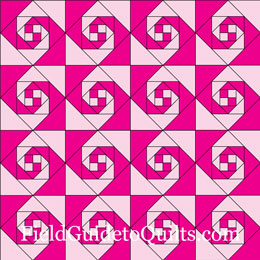 Snail Trail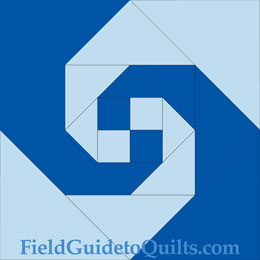 Snail Trail

Mountain Mist

Snail's Trail/Journey to California/Whirligig Quilt/Ocean Wave

This "snail" was a Ladies Art Company trailblazer in 1928 (#504). In 1955, the Kansas City Star published it as Journey to California. Barbara Brackman's Encyclopedia adds the names Whirligig Quilt and Ocean Wave.
---
Road to Oklahoma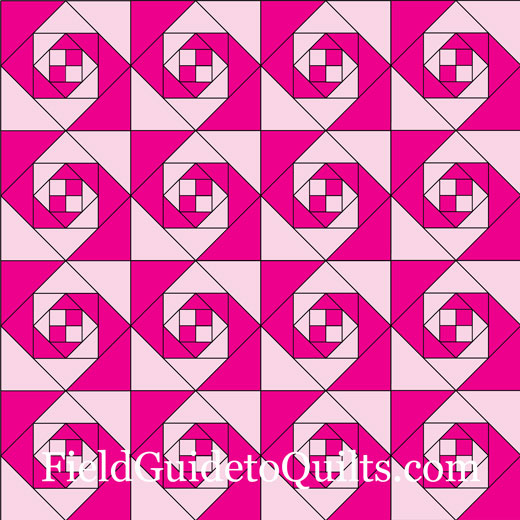 Road to Oklahoma
Road to Oklahoma KCS, 1957


This block appeared in the Star as Road to Oklahoma in 1957, too late for it to collect any other names. At least one other block has the same name:



The Road to Oklahoma swirl is also identical to Snail Trail except for the center four-patch, which turned 90 degrees from Snail Trail. You can use the same pattern to make it.
---
Nautilis
Nautilis
Stone, 1906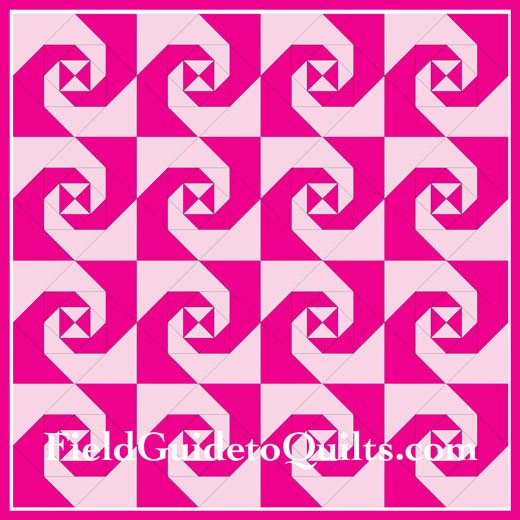 Nautilis

Nautilis is from Clara Stone's
Practical Needlework
(1906).
Click on the "Make It!" icon for a diagram.
---
Snowball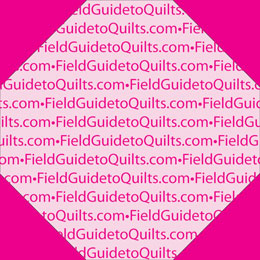 Snowball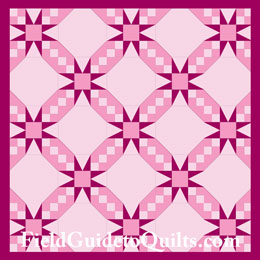 Tennessee Waltz
Job's Troubles/Melon Patch
The name Snowball is by far the most popular for this block, but it is not the newest.
The block is also known as Job's Troubles (1906) and Melon Patch (1973). It's also part of a larger block called Flagstones, published by the Ladies Art Company in 1928 (#514). However, Snowball, the name, was probably first coined by Joseph Doyle, a company that started publishing quilt-block booklets in 1911.
In all the block's iterations, the size of the corner triangles varies, but not by much.
Snowball has two strong points as a design feature: It showcases quilting stitches, and it is dressier than a plain block when the whole-quilt design is laid out as a checkerboard. This is its use in a popular quilt pattern called Tennessee Waltz, designed by Sue Bouchard for Eleanor Burns' Quilt in a Day pattern series.
In Tennessee Waltz, Snowball alternates with a variation of 54-40 or Fight:

Bouchard's design is available in a book of the same name.
---
The Big O
The Big O
If you love Chase Bank, this block will make your life complete. It's from Maggie Malone's 5,500 Quilt Block Designs (2003).
We've exaggerated the seam lines in the graphic at left.
You didn't think we were going to show this one as a whole quilt, did you?
---
The Marble Floor
The Marble Floor
KCS, 1930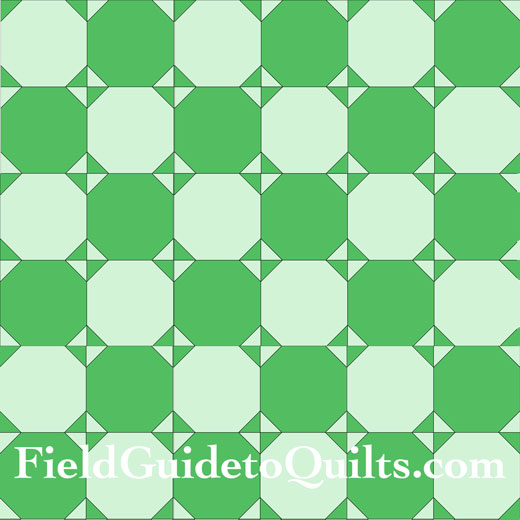 The Marble Floor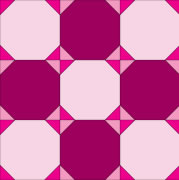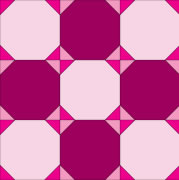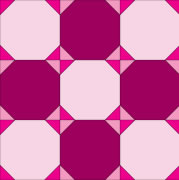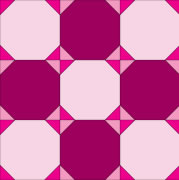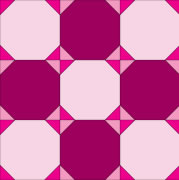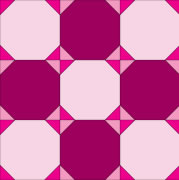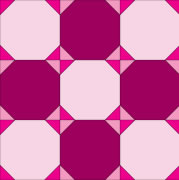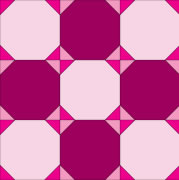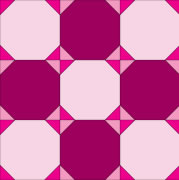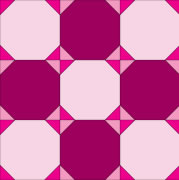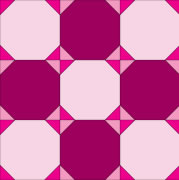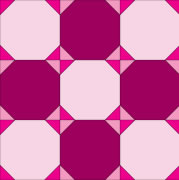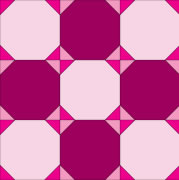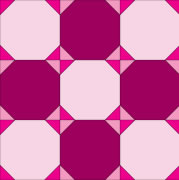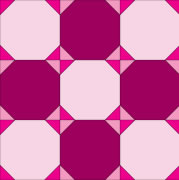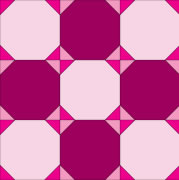 The Marble Floor, as published
"is an easy one to make, but looks quite elaborate when finished," wrote designer Eveline Foland when this block was first published in the
Kansas City Star
in 1930.
She recommended dark, light, and "figured" fabric arranged as we've shown it in green. Of course, she probably meant for the quilt to look like the green mockup at far right, but we added the literal versionin pink just because.
The Marble Floor is a reasonably good choice for a memory quilt; friends can write their signatures in the faux circles.
---
Storm at Sea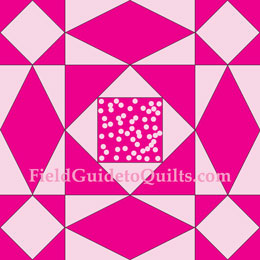 Storm at Sea
KCS, 1932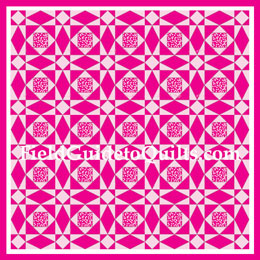 Storm at Sea (traditional layout)
With full rather than offset blocks

The graphic at left shows Storm at Sea the way it was originally published in the Kansas City Star in 1932. The center block was a print. Eveline Foland, the Star's quilt columnist, cited Clara Miller of Ft. Scott, Kansas for the design. In any case, the block is based on an 8x8 grid.

Usually, this block is made as an offset square, i.e. with only two long diamonds and one corner square-in-square. Then you add a row of the missing design to the top and right side of the whole quilt.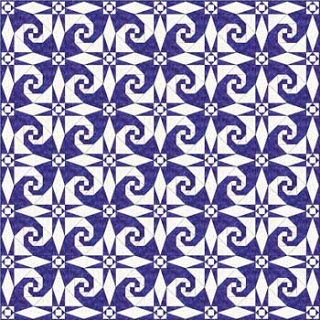 Storm at Sea with Snail Trail (Baird)
We've also added a mockup of a gorgeous combination of Storm at Sea and Snail Trail. It is the 2011 creation of Julie Baird of Generations Quilt Patterns. The mockup is from her site. Click on it to see it for yourself!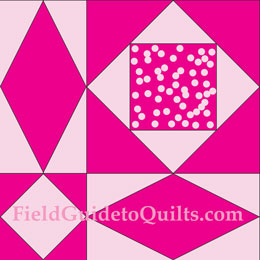 Storm at Sea
Offset block
---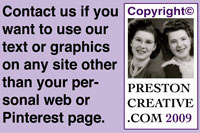 ---