FieldGuidetoQuilts.com
Christian Cross blocks

***
Christian cross blocks call for a good eye in quilt layouts. The cross is diagonal within three of our blocks, and all are directional. We've suggested a few layouts, but doubtless someone has thought up something better. If you have, let us know.
The Cross

The Cross
Cross & Crown

Cross & Crown

Other Christian-themed blocks include:
Golgotha
Crowned Cross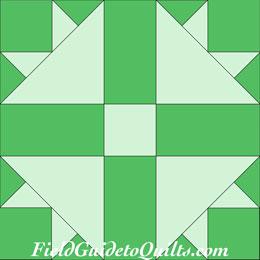 Cross & Crown
---
The Cross
The Cross
The Cross
Ladies Art Co., #407
1901

The Cross in a symmetrical layout

The Ladies Art Company published this, its block #407, in 1901. It was published in two colors, but since every patch in it is a triangle, you could use triangles of similar-colored prints.

When you place the block on point, as we have at near right, you can put plain blocks, additional cross blocks, or an entirely different on-point design.

A single row of on-point cross blocks would make a terrific border, too. You could even use it as an altar cloth.

Beyer 297-1; Havig 90; Khin 217
---
The Cross

















The Cross (Ohio Farmer)
The Cross
Ohio Farmer
1898
The Cross (Ohio Farmer)

The Ohio Farmer published this block in 1898, according to Barbara Brackman.

This block would also work well in an on-point layout.

---
Cross & Crown

Cross & Crown was block #28 in Clara Stone's Practical Needlework, published in 1906. Stone was a contributor to several magazines before compiling the 186 blocks that make up her booklet. It is now a reference source for quilt historians.

We have to admit that the top edge of the block -- the points of the crown -- remind us inescapably of a pie crust. But that's just us. It couldn't possibly remind anyone else of a peach . . . cherry . . . key lime . . . but we digress.

---
Cross & Crown

Cross & Crown
Finley
1929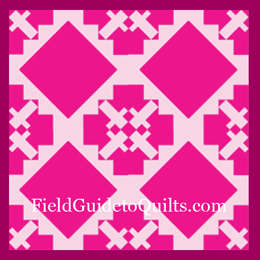 Cross & Crown

Ruth Finley, who included this block in her Old Patchwork Quilts (1929), called it "one of those bizarre pictorial designs common only to the communities of their origin."

With all due respect to Finley, we think that the diamond-in-diamond whole quilt looks pretty good.

The block is drawn on a 16x16 grid.
---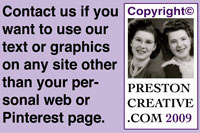 ---