FieldGuidetoQuilts.com


Five-point star diagrams
Below you'll find diagrams for a five-point star; one point of a five-point star; and Moon Flower.
Five-point Star

Print this star in any size you like, then cut it apart to make the pattern pieces. Use the purple (outer) outline for a fat star, the blue (middle) outline for a classic star, and the red (innermost) for a thin star. Scroll down for a pattern for an extra-large star point and another for Moon Flower.

These links will open downloadable .pdfs of the diagrams. They should automatically size themselves for letter-sized paper, but you can enlarge or shrink them using your printer's settings. Changing the print size doesn't mess up the print quality.

This link opens up a .pdf of the Five-point Star Diagram.

This link is for a .pdf of One point of a Five-point Star Diagram.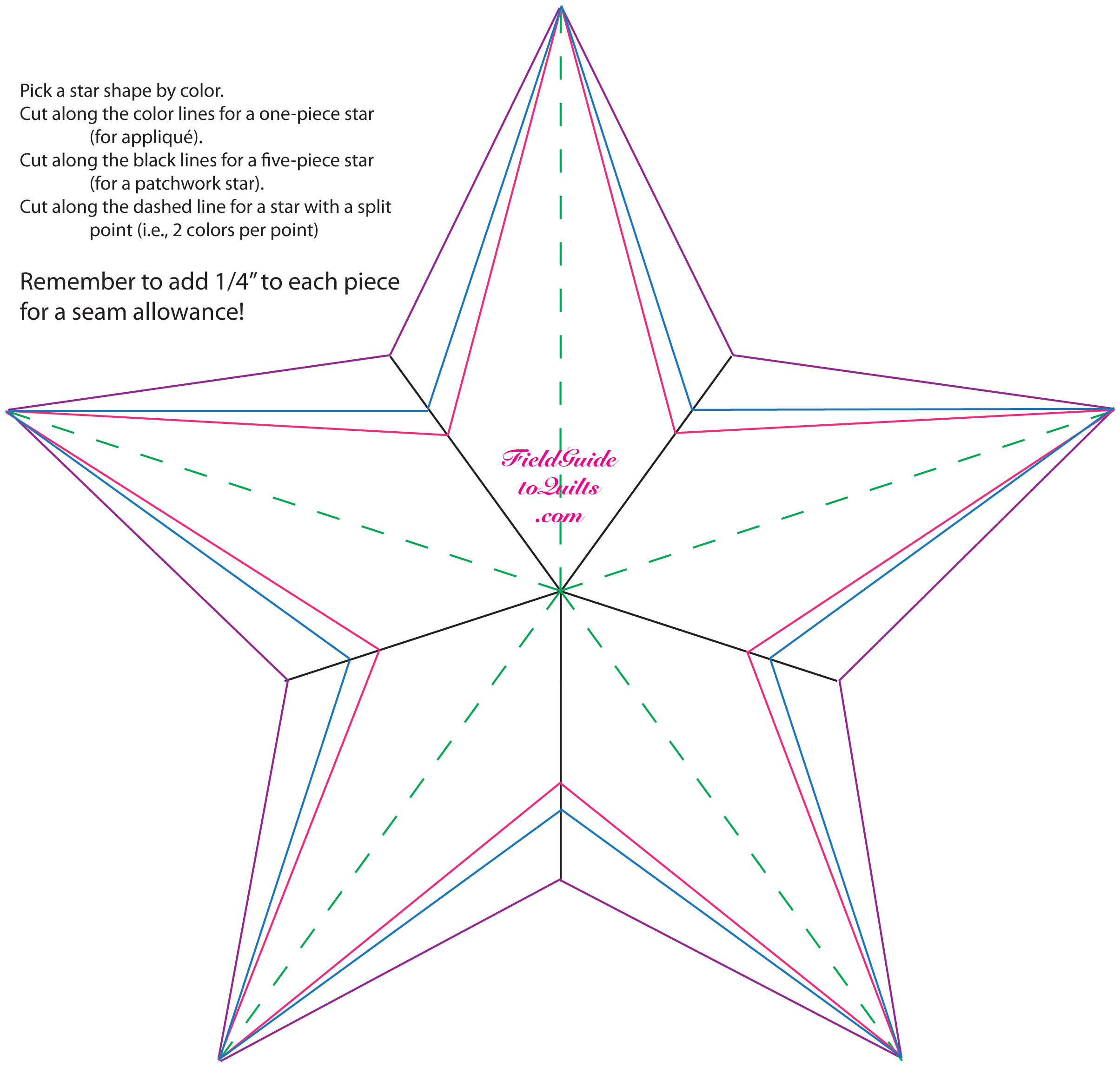 ---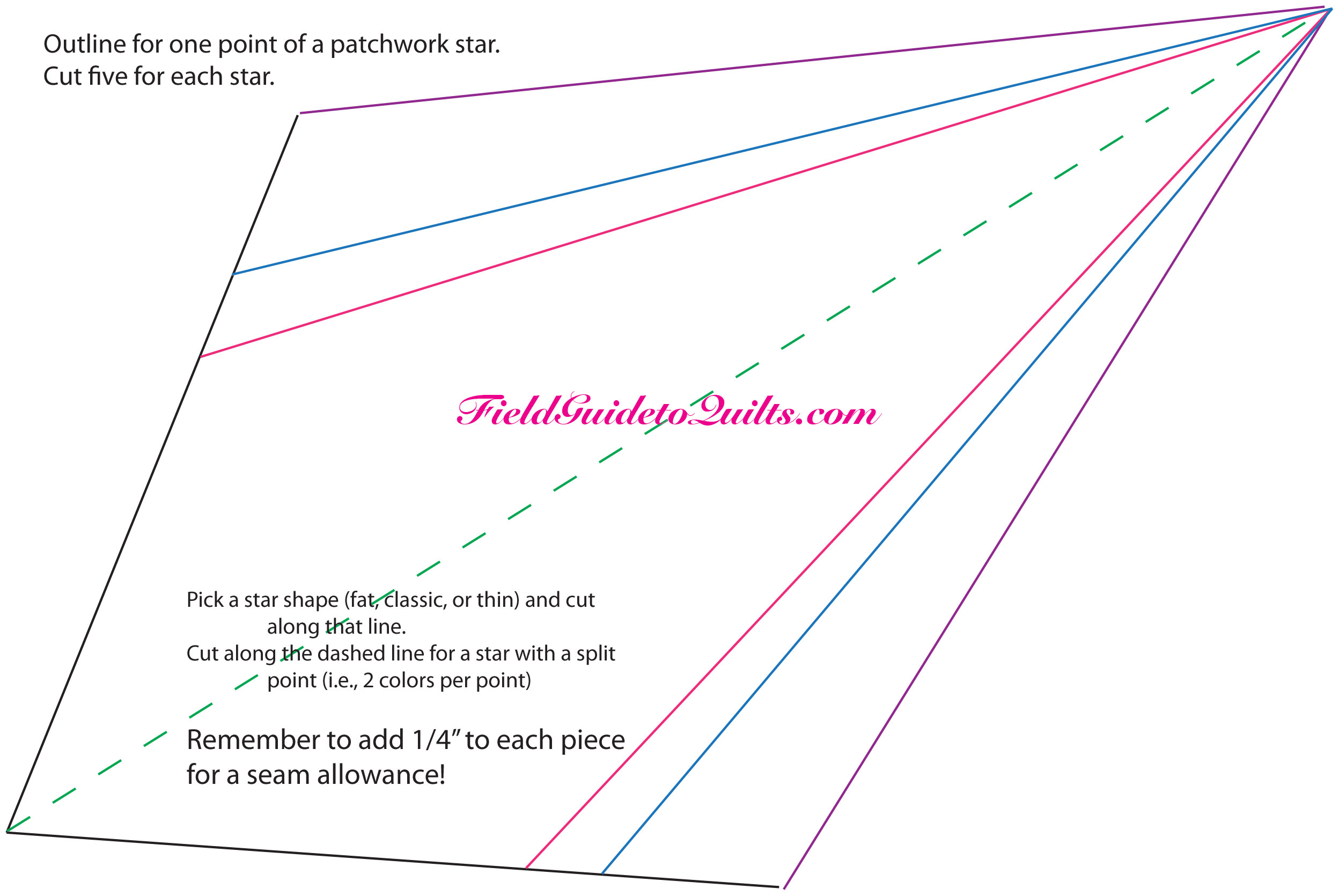 ---
Moon Flower
You can approach making Moon Flower in one of two ways:


• Ignore the radiating lines that run from center to edge. Piece the center star on the flower shape and applique the assembly on a square.

• Use the radiating lines that run from center to edge. Make five four-part assemblies and sew them together.


The Farm Journal supplement recommended both piecing and applique, but didn't elaborate. Jinny Beyer, in Quilters' Album of Patchwork Patterns, says the block is based on a 12x12 grid, but that only works if you orient one point of the star so that it is perpendicular to one side. Our block follows the rotation from the Farm Journal.

The mini-diagram at right shows how you find the points, curves, etc.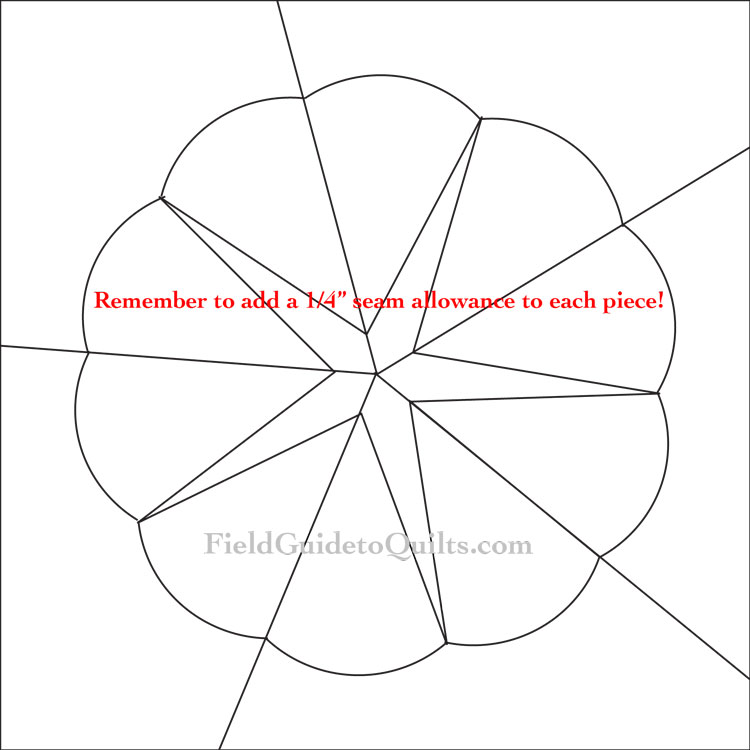 ---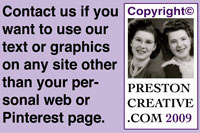 ---