FieldGuidetoQuilts.com
Sun Rays & variations

***
Click on the small icons below for a shortcut to the block information.
Sun Rays Quilt

























Sun Rays Quilt

























Sun Rays Quilt showing diamond shape
Sun Rays
Kansas City Star, 1939

Darting Minnows


The Kansas City Star published this block in 1939, and columnist Nancy Page (that is, Florence La Ganke) reintroduced it under the name Darting Minnows in 1943.

Like all the other Sun Rays blocks, this one creates an elegant diamond-studded windowpane pattern in a whole quilt. We've added a color to one whole-quilt mockup to show what we mean.


---
Judy in Arabia
Judy in Arabia
Gutcheon
1973

























Judy in Arabia

Judy in Arabia is a Sun Rays variation without a history, or so it appears to us. It was part of Gutcheon's The Perfect Patchwork Primer (1973).

As a whole quilt, the effect is oddly similar to a whole-quilt Storm at Sea:

---
54-40 or Fight

54-40 or Fight
Stone, 1906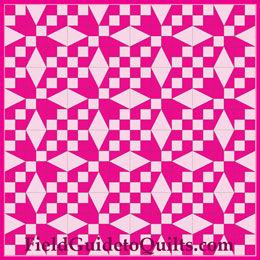 54-40 or Fight
Grandma's Star/54-40 or Fight/Garden Patch/Garden Walk/ Nine-patch Star

/Railroad/Texas/An Old-Fashioned Pinwheel

Political apathy was not for the quilters of the 19th century, who sometimes named their blocks for political parties and events. "Fifty-four Forty or Fight!" was James Polk's slogan in the 1844 presidential election. He vowed to keep all of Oregon Territory in U.S. hands, rather than Britain's, and he wanted America's northern border clear up to 54 degrees 40 minutes latitude.

If Polk had succeeded, Alaska would be part of the contiguous United States.

Polk won the election, but war with Mexico over the southern border claimed U.S. resources. Polk's diplomacy settled the northern boundary bloodlessly, and permanently, at 49 degrees, where it remains today.


Tennessee Waltz

Tennessee Waltz Quilt
Tennessee Waltz

Stone, 1906

First published in 1906 as Grandma's Star (Stone's Practical Needlework), this block is better known as 54-40 or Fight or Tennessee Waltz, after a whole-quilt pattern devised in 2003 by Sue Bouchard.

Bouchard combined a three-color variation of 54-40 or Fight with a Snowball block and called it the Tennessee Waltz Quilt. The popular design, part of Eleanor Burns' Quilt in a Day series, brought new life to a block dating back to the 1840s.

Click on the "Make It!" icon to see a YouTube video in which Burns explains how to make the block, and, in Part 2, the quilt.

For the Snowball block, click here:

Nancy. "The 49th Parallel: the Line Between the US and Canada." WorldAtlas, May. 28, 2019, accessed May 5, 2020.
---
Dove at the Window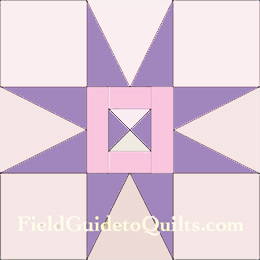 Dove at the Window
KCS, 1945
Dove at the Window
The Kansas City Star published this Sun Rays variation in 1945. Its contributor was a mere slip of a lass of 8 years of age, Lerlene Rhodes of Dermott, Arkansas.

The graphic at left is not in her suggested colors; she simply used white for the rays and rectangles and prints for the rest. It's laid out on a 12 x 12 grid.

---
Prairie Queen

Prairie Queen
Wheeler
1938
Prairie Queen (Wheeler)

This block was the 1938 brainchild of Laura Wheeler, the pseudonymous Old Chelsea Station designer responsible for some of the most gracious block designs of the 1930s. Alice Brooks was another pseudonym, quite likely for the same designer. Current speculation is that she was the wife of the company's owner.

In the original, the darkest and lightest colors were solids and the others were prints.
---
Claws
Claws
Gutcheon
1973
Claws

From Gutcheon's The Perfect Patchwork Primer (1973), according to Jinny Beyer's Quilter's Album. Our color placement is loosely based on Beyer's book.


---
Pineapple Quilt
Pineapple Quilt
"Aunt Martha"
1960

























Pineapple Quilt

Pineapple Quilt is an honorary member of the Sun Rays club.

The block is drawn on a 5x5-square grid instead of a 9x9, so its paired triangular arms are squished into a space 13 percent smaller than the usual Sun Rays-style block. On the other hand, the triangles do look more like a pineapple's spines that way.

The block is from about 1960, from an Aunt Martha booklet called "Quilt Lover's Delight," per Beyer.
---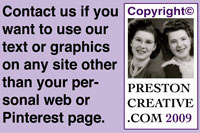 ---