FieldGuidetoQuilts.com
Six-point stars

***
This section is for six-pointed stars within square blocks. For stars within hexagonal blocks, click here:
---
Star of Bethlehem
Star of Bethlehem

Star of Bethlehem
Ladies Art Company
#3, 1897 The Star of Bethlehem block, which was #3 in the Ladies Art Company's 1897 catalog, shares an oddity with hexagonal blocks; the design doesn't quite make a square block. The LAC's block was 12 by 10 inches.

From our mockup, you can see that the star loses its personality in a group. The block begs for different colors for each block, or sashing, or a second alternating block.

We've said that the block was published in 1897. That's fudging the details. For this site, we're assuming that the LAC's blocks sprang from H. M. Brockstedt's forehead in 1897 with its first full, 400-block catalog.

In reality, the LAC published blocks one by one for at least a decade before that catalog. (The LAC incorporated in 1889.) It's next to impossible to know when most of the LAC's individual blocks were published. All we can say is that since the blocks were numbered in sequence, Star of Bethlehem was among the earliest.


---
Novel Star
Novel Star
Novel Star
LAC #366, 1897
The LAC's #366, Novel Star (1897) was designed to be 9 by 7 inches, so it shares the same difficulty as Star of Bethlehem: It doesn't work as a square. In a group, it loses its character.

The solution? You tell us. We'd love to see some examples of six-point star quilts whose makers met the challenge.
---
Savannah Beautiful Star
Savannah Beautiful Star (LAC)
Savannah
Beautiful Star
LAC #366, 1897
Southern Plantation
This block was published in the LAC's catalog in 1922 as #485. In Encyclopedia of Pieced Quilt Patterns, Barbara Brackman tells us that it has been attributed to Nancy Cabot as Southern Plantation.
Sylvia's Choice
Sylvia's Choice
Sylvia's Choice
Stone, 1906
Clara Stone's Sylvia's Choice, in her 1906 booklet Practical Needlework,published a block identical to the LAC's in terms of structure, but with wildly different color placement. We've rotated the block for the mockup; there are three block orientations, each differing by 90 degrees.

Savannah Beautiful Star
Savannah Beautiful Star (Cabot)
Savannah Beautiful Star


Cabot, 1935

In 1935, Nancy Cabot included Savannah Beautiful Star in herChicago Tribune column, but she drew up a much simpler block than the LAC's variation: She made the hexagon and triangles all single pieces.

We don't know how big Cabot's block was supposed to be. The LAC's pattern was 12 inches square.
---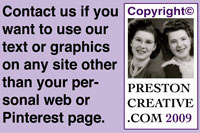 ---